The Magisterial House of the Sovereign Order of Saint John of Jerusalem, Knights of Malta - Federation of Autonomous Priories (KMFAP) is honored to announce that His Most Eminent Highness the Grand Master, in accordance with the Article 2nd of the Chapter XXV of the Constitutional Letter, has decided to grant the Medal of Honor for Humanitarian Work of KMFAP to SOCCORSO AMICO - Italy, in its quality of Representative in Italy of Our FEMERAID International - the Medical Assistance institution of the Federation - due to its promptness, abnegation and excellent work done in favor of the victims of the tragic earthquake recently occurred in the Italian region of Abruzzo.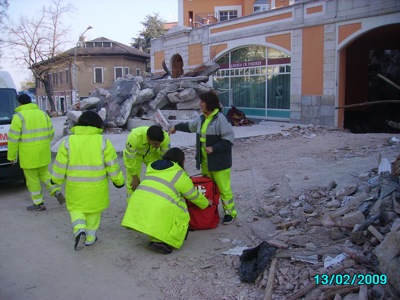 In fact SOCCORSO AMICO had a very prompt reply and mobilized to the scene in only a few hours a team of about 40 elements, doctors, nurses and other trained staff, and allocated 4 fully equipped ambulances, who served under very severe conditions and with the danger of their own lives for many days.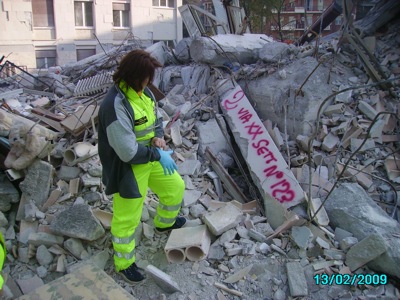 The action of SOCCORSO AMICO, constitutes an example for all, that deserves to be recognized, and Our Sovereign Order and State is proud to have it as our FEMERAID INTERNATIONAL - ITALY.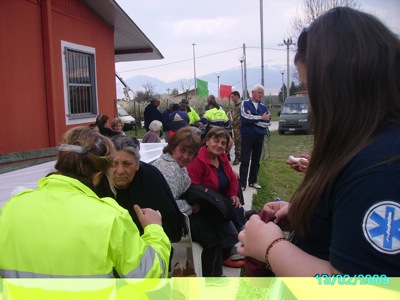 The Magisterial House of the Federation (KMFAP) includes in the present Communiqué a few of many photos of the intervention of SOCCORSO AMICO in the tragedy, assisting the population in the region of Abruzzo.
Magisterial House on the 29th of April 2009